Costa Rica Getaway
Total Off the Grid Experience.
La Carolina Lodge is the perfect place for both nature lovers and adventure seekers alike. Overlooking a fresh water river and immersed in lush tropical forests we offer the perfect Costa Rica getaway experience for our guests to enjoy.
Produced by: Julianne Honea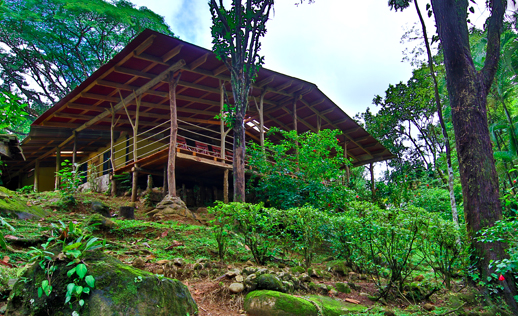 Not Your Everyday Hotel
Our cabins are designed to create a unique "off the grid experience". Nestled on the eastern slopes of Volcano Tenorio, our accommodations are surrounded by magical scenic views. Our guests can enjoy a refreshing swim in our crystal clear river, relax in our one-of-a-kind wood-fired hot tub, sun on the deck, walk through our lush tropical forest, bird watch while sitting in comfort on the veranda, horse ride through our meadows, milk cows, and so much more.
The Perfect Place for a Perfect Day.
We offer a delicious "farm to table" experience of fresh, regenerative agriculture.
You Will Not go Hungry
Join us in our in our open-air dining area where breakfast, lunch and diner are included. Choose from our great variety of delicious, traditional Costa Rican dishes cooked on our wood burning stove and barbecue grill, made from fresh ingredients either grown or raised onsite or from neighbouring farms..